City of Allen Small Business Grant Program Overview

---
Small Business Grant Program
---
Eligible Expenses & Maximum Financial Assistance Per Business
Eligible expenses include:
Rent or Mortgage Interest (real and/or business personal property)


Utilities (e.g. electricity, gas, water, sewer, trash removal, internet)

Inventory costs

Payroll
The maximum grant amount is $25,000 or 6 months of all eligible expenses. All grant applications will be subject to underwriting, which will include a review of the business's historical financial statements and other documentation related to the revenue losses and/or increased expenses that the business experienced due to the COVID-19 pandemic. In order to prevent a duplication of benefits, underwriters will also review the scope and amount of any prior financial assistance received by the business owner.

---
Eligible Businesses
Your business must be physically located in the City of Allen, Texas.

You must operate out of a "brick and mortar" commercial location and be able to provide a lease or mortgage to document your business's commercial location.

You must have been in operation on or before March 1, 2020.

Your 2020 gross receipts/sales must have been less than $1.5 million.

You must have 50 or fewer employees.

Your business must have been negatively impacted by the COVID-19 pandemic - specifically, your gross or net receipts/sales must have declined by at least 10%.

You agree to create or retain a full time job that will be occupied by a low- or moderate-income person.

You agree to continue your normal business operations (to the extent allowed by local, state, and federal law) for at least six months after the date of payment of the financial assistance.
---
Application Process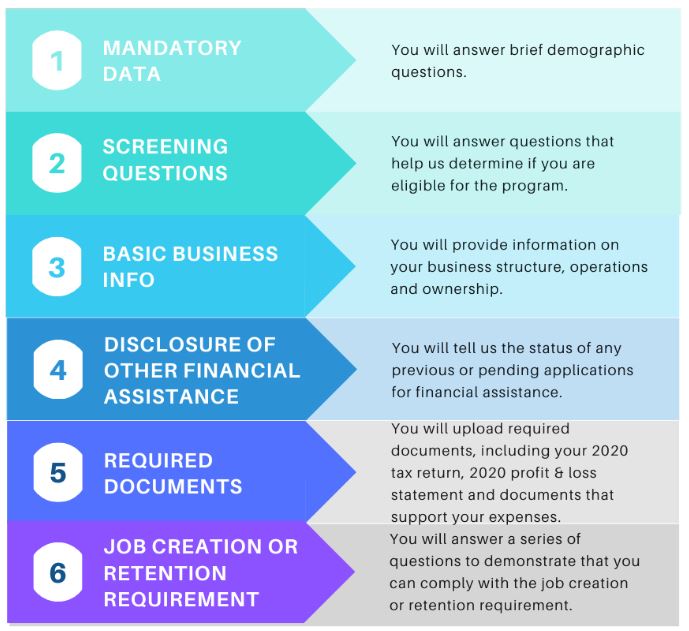 ---
Review & Payment Process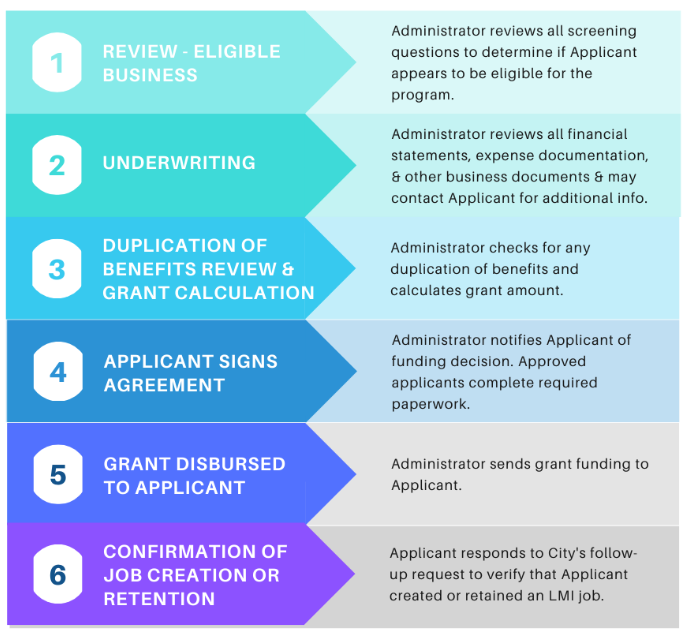 ---
Instructional Videos for Applicants
---
Helpful Documents for Applicants
---
Questions
If you have questions about the program, you can:
All email messages will be returned within one business day.